Cow Peas / Black Eyed Beans
Origin: Mozambique, S. A.
Type : No Stones Machine Cleaned
Packing:  As Per Client's Requirements.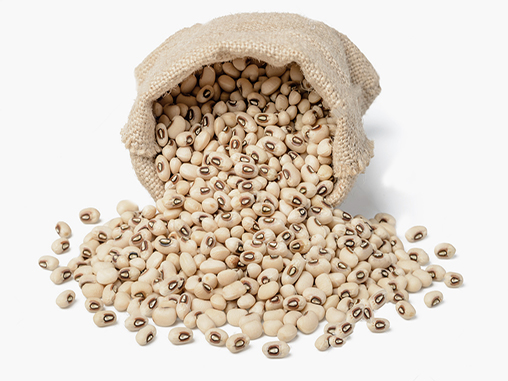 Export Quality Cow Peas/Black Eyed Beans
We Export Cow Peas/ Black Eyed Beans in many countries, we supply a premium quality of Cow Peas/ Black Eyed Beans widely consumed as an ingredient in both savory and sweet dishes.
Cultivated cowpeas are known by the common names black-eyed pea, southern pea, yardlong bean, catjang, and crowder pea. Cowpeas are grown mostly for their edible beans, like other legumes, cowpea grain is cooked to make it edible, usually by boiling.